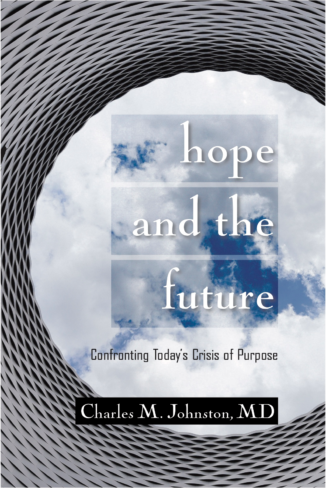 ISBN (print): 978-1-7322190-0-7
ISBN (e-book): 978-1-7322190-1-4
Price (print): $15.95
Price (e-book): $2.99
Pages: 180
Size: 6″ x 9″
Publication date: August, 2018
Ordering: Amazon.com, Ingram
front cover | back cover
Amazon author page
Hope and the Future is a critically important book by one of our times' most respected and original social thinkers. This second edition includes a new preface and additional examples that more specifically address unsettling events of the last four years.
Because we at the Institute for Creative Development feel this book is of such major importance and critical for our time, we want to do everything we can to get it in people's hands. Toward this end, we are making the book available free in either pdf or e-book (e-pub or mobi formats). You can click any of the links above to download the book. If you have interest in using the book in a class setting and wish print copies, contact us at icdpressinfo@gmail.com and we will be happy to make copies available at our cost for printing. (
_____
From the book's back cover:
"Hope and the Future addresses what legitimate hope for the future necessarily depends on. It describes how we face a growing number of challenges that require that we think, act, and relate in new ways—often fundamentally new ways. And it explores how effectively addressing those challenges will require not just fresh ideas, but a critical "growing up" as a species. This essential book also looks at ways needed changes are already happening, and how when we are ready for them, they can seem surprisingly straightforward, indeed, like common sense. Hope and the Future is an exploration of the "new common sense" on which our future depends."
The defining crisis of our time is a crisis of purpose. We lack a narrative, a human story, sufficiently compelling to take us forward. Hope and the Future introduces the Creative Systems concept of Cultural Maturity as a provocative candidate. The book addresses critical questions before as a species and what will be required of us to answer them effectively. And it looks at how the concept of Cultural Maturity provides overarching perspective for both understanding needed new capacities and what makes their realization possible.
Some of the critical questions the book addresses include: How, given the growing availability of weapons of mass destruction, do we best support a safe human future? How do we successfully address the very real possibility of environmental catastrophe? How will we make love work in the future, with gender roles and expectations today so in flux? How, in times ahead, will we deal with numerous new concerns that require global decision-making—such as terrorism and the need for stable and trustable global economic structures? How will we make the moral decisions demanded of us—given both their growing complexity and the weakening of cultural guideposts that we have relied on in times past? And most ultimately important, how do we best conceive of progress, if our actions are result in real human advancement?
The concept of Cultural Maturity offers a direct answer to this last most important of questions. In doing so, it provides a compelling guiding story for going forward. It also provides concrete guidance for taking on the tasks before us. Hope and the Future argues that if the concept of Cultural Maturity is not basically correct, it is hard to conceive of a vital human future.
Of all Dr Johnston's books, Hope and Future is written most specifically for a general audience. It is the place to start if you are not familiar with his work.
____
About the Author

Charles M. Johnston, MD, is a psychiatrist and futurist. He is best known as the originator of Creative Systems Theory, a comprehensive framework for understanding purpose and change in human systems,  and for directing the Institute for Creative Development, a nonpartisan think tank and center for advanced leadership training. He is the author of numerous books and articles on the future and how we can best prepare to meet it. Creative Systems Theory-related websites can be found at www.CreativeSystems.org, the institute blog at www.CulturalMaturityblog.net and Dr Johnston's Looking To the Future podcast at www.Lookingtothefuture.net.
Praise for Charles Johnston's Earlier Works
"This book impresses me very much."
Ilya Prigogine— Nobel Chemist, author of From Being to Becoming
Necessary Wisdom
"A rare gift. For those of us who sincerely struggle in our individual lives, our relationships, our profession, and our work to create a just world, this is essential reading."
Alan Guskin—(former) President, Antioch University
Praise From People Putting Hope and the Future's First Edition to Work Can Found on the Reviews page.
From the Institute for Creative Development
We would be happy to include you on list a that gets periodic updates from the Institute for Creative Development if you would like. (Updates go out quarterly at most. We share our list with no one.)
JOIN OUR LIST